Life In A Ford Transit Van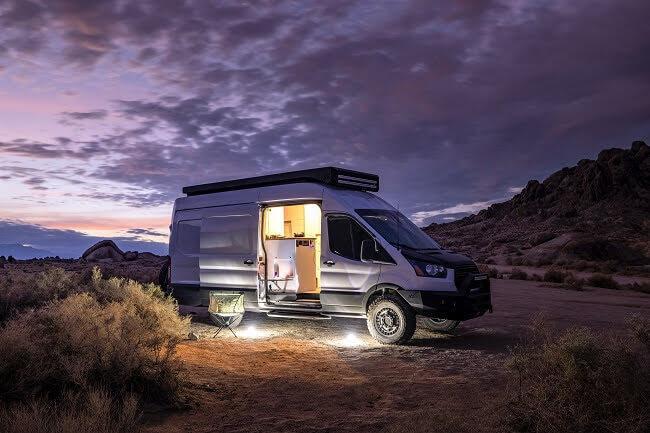 Living full time on the road in a Ford Transit van conversion is a truly unique adventure. Before I dig into all the mechanical and physical reasons why life in a Ford Transit is far superior, let me break it down for you. Waking up on the side of a mountain range, sipping coffee with the back door swung open, you feel the gentle breeze of mountain air and the sounds of birds waking with you. A slight whisper of a creek or river in the distance invites you to get up, get ready, and get moving. Life in a Ford Transit van is always exciting, and your adventure awaits.
Beyond this, there are some unique features of this van style: It has a high roof that allows me to stand up and walk around inside and features 148" wheelbase (which is the standard version, so it's not hard to come by).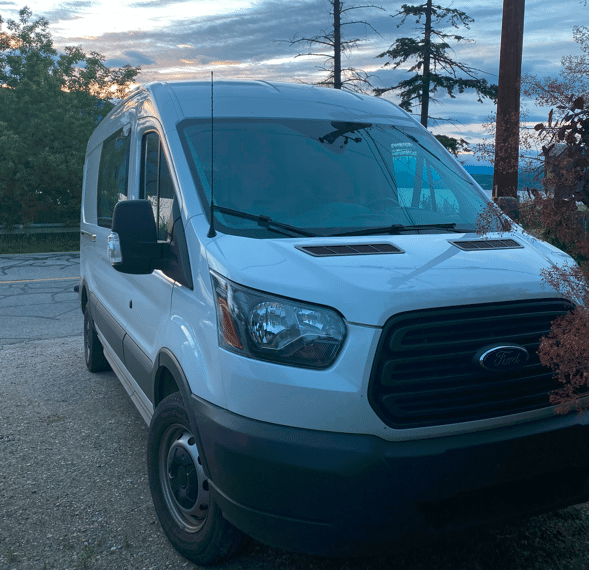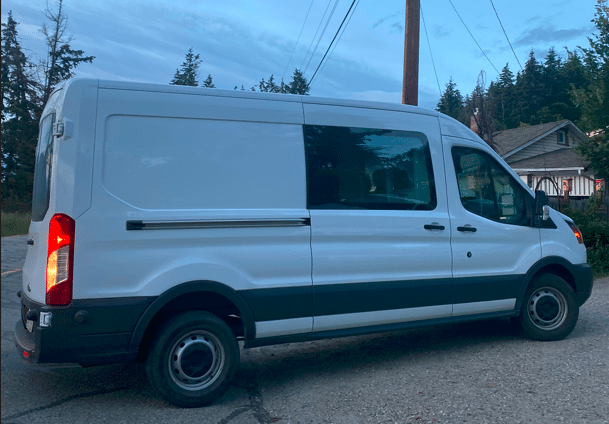 But you may be asking yourself "What's so special about the Ford Transit compared to other van options on the market?" Let me explain…

The Ford Transit has more of a linear shape, which leads to a much easier van conversion process. When you're custom building everything from cabinetry to sleeping areas, working with a square shape is much more convenient/efficient than other more rounded options on the market.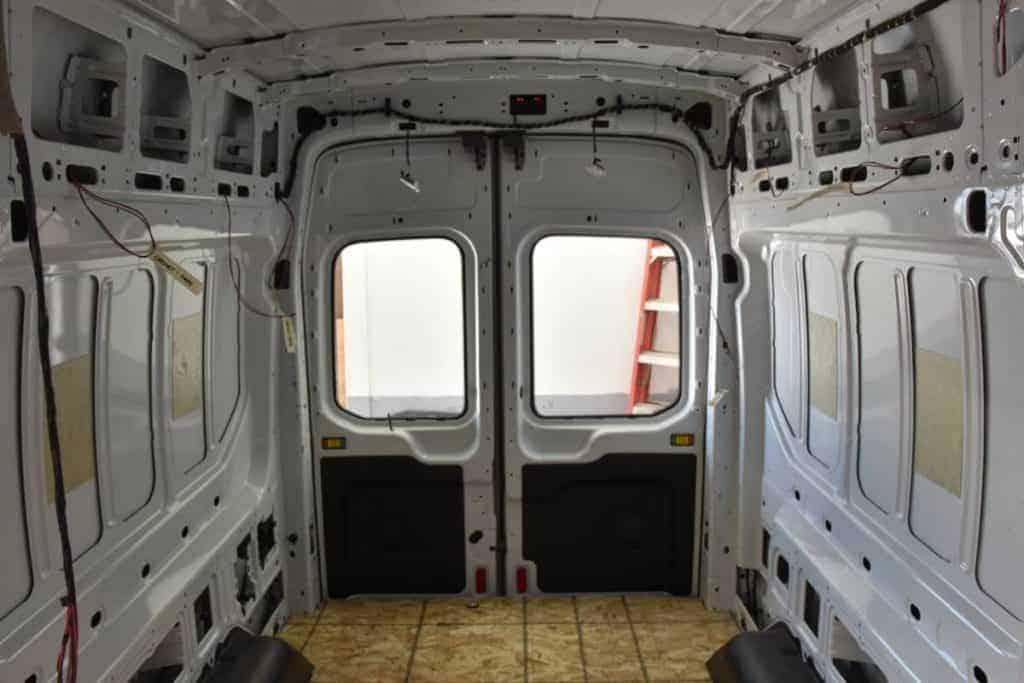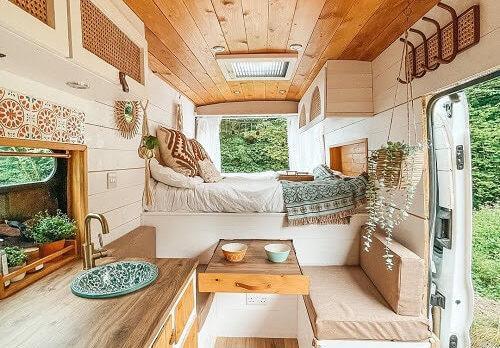 Before insulating and putting in walls and ceilings, the high roof option on the Transit is about 6'7", and after converting, sits at 6'4" – so it really feels very open and like a normal room (to me, just 5'5"). The width is also very helpful – at 67" wide I can sleep widthwise as opposed to lengthwise, which saves even more for other living space.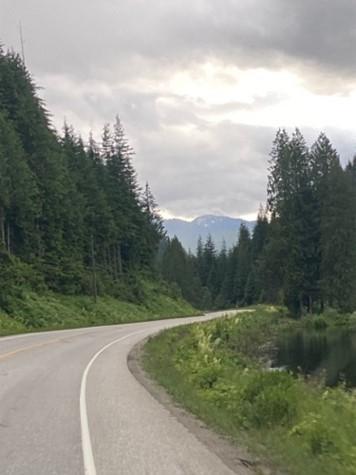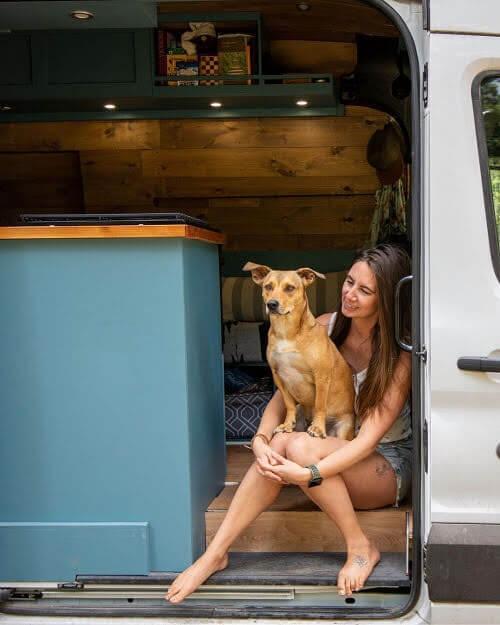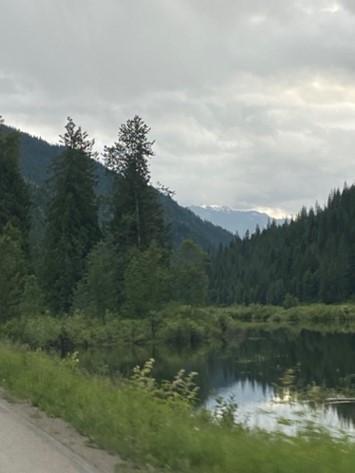 Other than the dimensions being a total bonus, one of my favourite aspects of owning the Ford Transit is that any mechanic in the country and beyond is familiar enough with Fords to work on it. When you're travelling to the far corners of the continent, and most often in very small towns, it's been a real lifesaver owning a vehicle that is accessible and affordable to fix (in comparison to other brand vans). I've found that the "Ford Language" is pretty universal and an absolute dream when dealing with mechanics and technicians.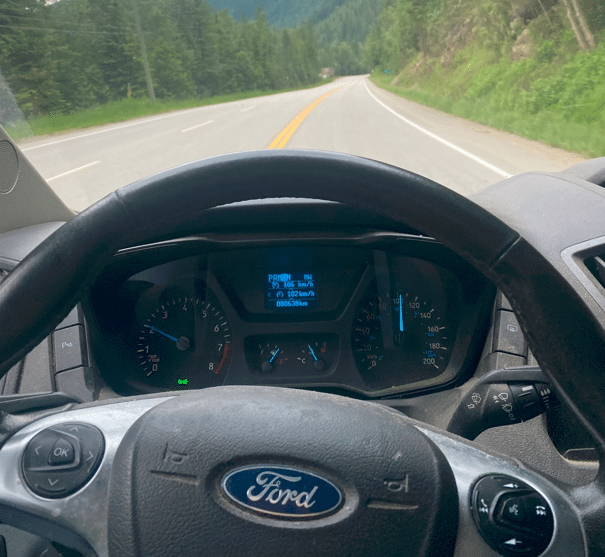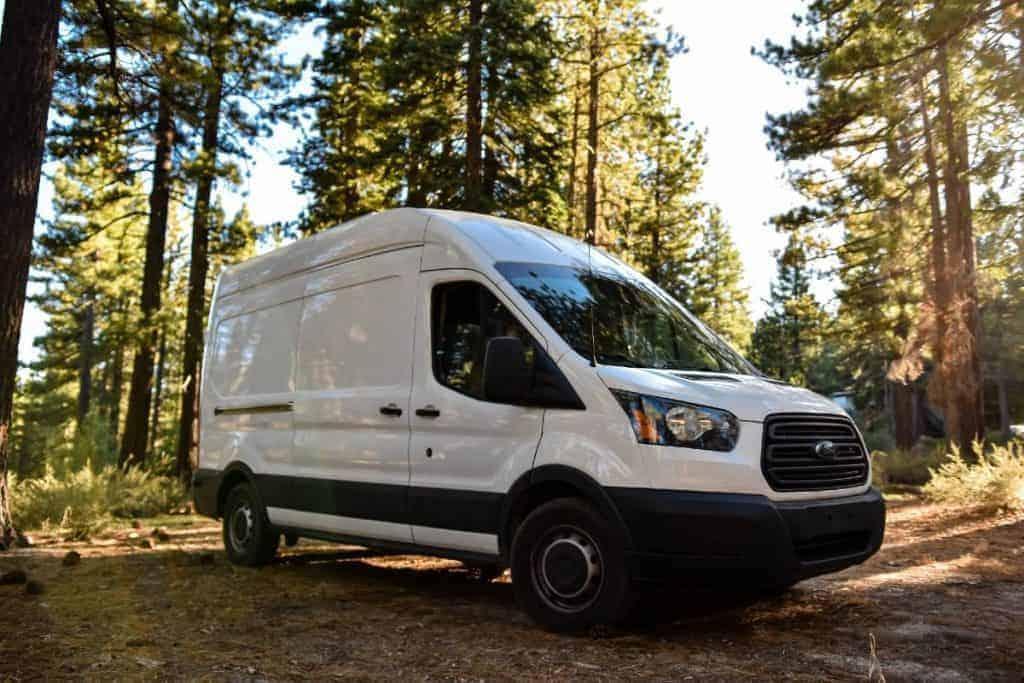 Despite reviewing the many reasons why a Ford Transit van is the ultimate choice for a camper conversion, I do realize that living in a tiny home on wheels isn't for everyone. That said, if you're even slightly interested, it is by far the most liberating and adventurous life I have yet to live.

Go buy a Ford Transit van today, start adventuring and you'll see what I mean.