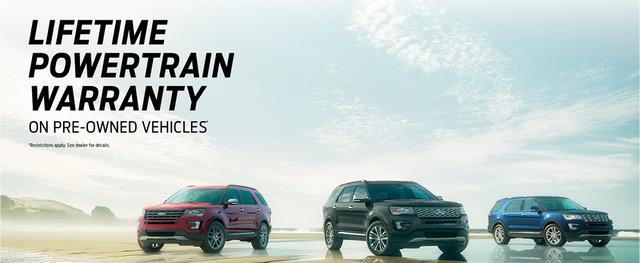 In a Ford, you can't help but drive with confidence. But when you're in the market for a pre-owned vehicle, you also want to shop with confidence. That's why at Jubilee Ford, most of our pre-owned inventory is backed by our Lifetime Powertrain Warranty. Everyone qualifies and it's free of charge. Our Lifetime Powertrain Warranty has got your back so you can drive with peace of mind! Here is everything you need to know about this Jubilee Ford exclusive!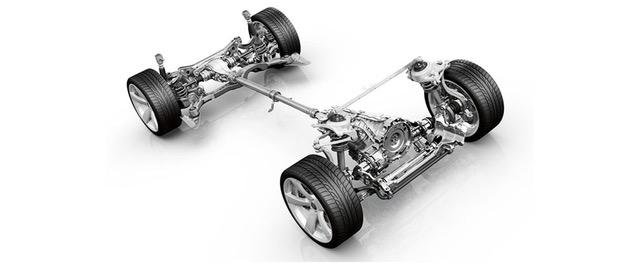 The powertrain are your vehicle's "go parts". It consists of all the components that get the engine's power to the wheels and down to the ground. It's a big system with a lot of moving parts, and if any part of the powertrain fails, you're a lot less likely to get where you need to go.
WHAT IS THE JUBILEE FOR LIFETIME POWERTRAIN WARRANTY?
Our Lifetime Powertrain Warranty comes complimentary with the purchase of most of our pre-owned vehicles. With our Powertrain Warranty, you're protected against unanticipated and costly powertrain repairs. It's our way of saying "Thank you!" for trusting us with your business!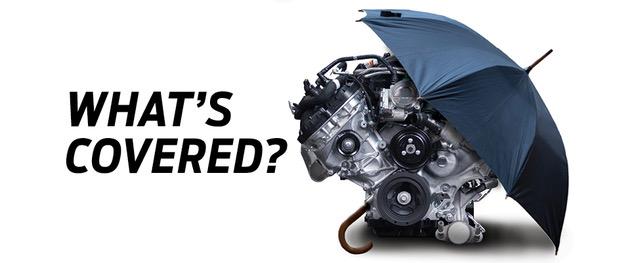 Your transmission, engine block including all its internally lubricated parts, as well as the drive axle including the shaft, bearings and C.V. joints are all covered for the lifetime of the vehicle.
HOW LONG DOES THE LIFETIME POWERTRAIN WARRANTY LAST?
As the name suggests, it covers you for a lifetime! If you keep your vehicle's regular maintenance up to date, including consistent oil changes and tire rotations, the warranty will remain active for as long as you own the vehicle. Stay on top of your service schedule by following the manufacturer's recommended service intervals found in your owner's manual. If you are unaware of your service intervals contact Jubilee Ford today.
WHAT DOES THE WARRANTY NOT COVER?
The Lifetime Powertrain Warranty does not cover defects or repair problems that result from collision, misuse of the vehicle or negligence. Also be aware, if you fail to adhere to the service schedule, the warranty becomes void.
If you are interested in driving with peace of mind and having expensive engine repairs covered at no cost to you, then survey says, "YES!" Our Lifetime Powertrain Warranty is an offer that sets us apart from other dealerships, and we are pleased to offer it to you at no cost. Everyone qualifies so you have nothing to lose and a lifetime of confidence on the road to gain. If a piece of your vehicle's powertrain fails, the Lifetime Powertrain Warranty gives you the ability to relax and get back on the road quickly, without paying out of your pocket.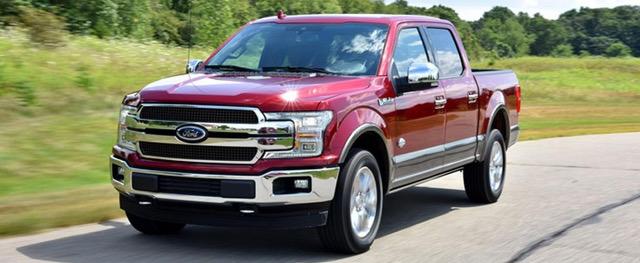 In the most basic terms, Jubilee Ford's Lifetime Powertrain Warranty is like the perfect sidekick. It looks out for you throughout your adventures, it picks you up when you get knocked down and it's there for you when you really need it. Visit Jubilee Ford and take advantage of Lifetime Powertrain Warranty today.