Why Factory Order your Ford?
Whether you search for style, capability or power, you find it all in a new Ford.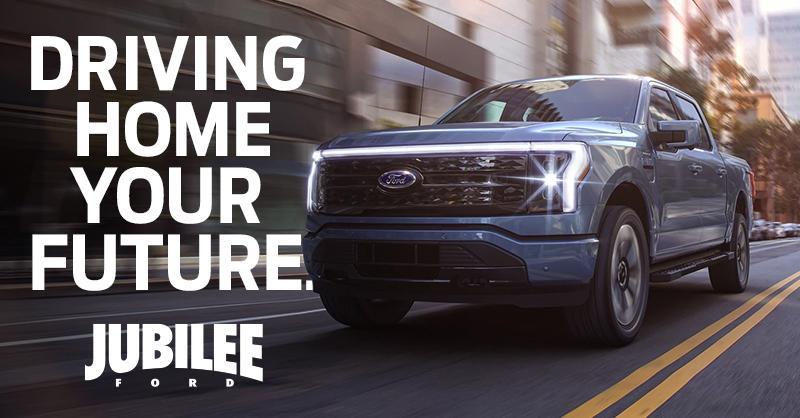 Customizing your Ford is easy and efficient through our personalized order service. The greatest advantage is the assurance of getting exactly the vehicle you want – no need to compromise on certain aspects or pay for additional features that may not be your top priority.
Every Ford is built with innovative technology that helps you drive with confidence and an impressive design to fit your unique lifestyle. The current global microchip shortage has caused many industries to adjust, as disrupted production has created supply issues. Understanding this, it's even more important to 'Build the Ford You Want the Way You Want'.
Customizing your Ford is an easy and efficient process, with the support of both our online services and our team at Jubilee Ford.
Start by researching your favourite model(s). Prioritize the options and features important to you, based on wants, needs, lifestyle and budget.
Once you've made your decision, start to build your Ford online directly through the Build and Price option on our website:
1. Choose the model
2. Choose the color
3. Select preferred option packages
4. Note eligibility for Ford Offers and Incentives
5. Complete Build and Price online, then simply connect with us.
You can also build your new Ford by visiting us or contacting our sales team to schedule an appointment. Together, we'll review your planned build, discuss the terms, costs, incentives, pay options and any other critical questions you may have.
Next, the physical build will be scheduled on your custom order. We'll provide a rough timeline based on current order volumes and as your order progresses through the system, you'll receive updates.
It's worth the wait, as you will drive home exactly the vehicle want. With Ford Factory Order, you can build the Ford you want, the way you want.
Need more? Contact our Jubilee Ford Sales Team at 306.373.4444 or visit our website's "Build and Price" page.